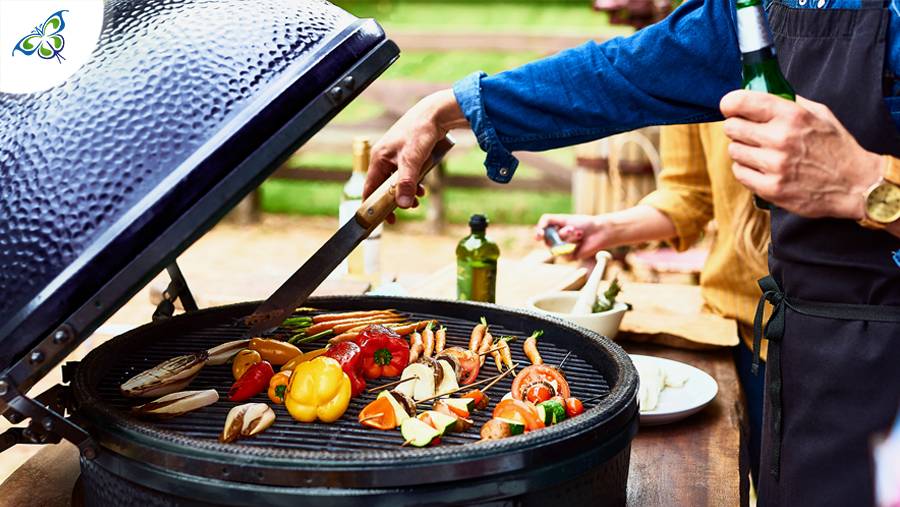 When summer is in, let the grilling begin! Winters don't allow you to go for backyard grilling and outdoor partying. So, when you're a grilling fan you keenly wait for the warm summers to set in. I have, however, known many who consider grilling to be an expert's domain. Well, don't worry, grilling does not really involve a lifetime of experience!
With the right grilling accessories and just a beginner's notion on which type of grilling you want to go for, you can do a great job! So, we will first get straight into the different types of grilling – there about 4 to 5 types of grilling but we'll mention the 2 popular ones. They are gas grilling and charcoal grilling.
Gas and Propane grilling Vs. the charcoal grilling
Gas grilling, in my personal opinion, does not lend as much additional flavor to the food as that of charcoal or pellet grilling. One added advantage of gas grilling is the pre-heating time is as short as possible and one can start grilling very soon.
Charcoal grilling on the other hand has long been a favorite of outdoor grillers. Charcoal readily imparts a smoky mouthwatering flavor to the food that is being grilled! Charcoal burning is similar to wood-burning – the more air you allow to pass, the hotter the charcoal grill gets. Air intake takes place through the bottom and it exits through a vent at the top of the grill.
Charcoal grilling is particularly beneficial when the tougher cuts of meat need to be cooked. Usually, that cooking extends for longer periods and the meat is broken down into tender pieces to produce succulent flavors!
Grilling Accessories
Grilling had almost been there since age immemorial, or you can say, somewhere near the Stone Age! Even when humans were dwelling in the jungles, they had to roast the raw meat of animals. But alas, human civilization had to wait for ages before being able to cook the first piece of 'barbeque'! Barbeque is the American choice of 'foods' when it comes to any occasion – be it Thanksgiving dinner or Patrick's day celebrations.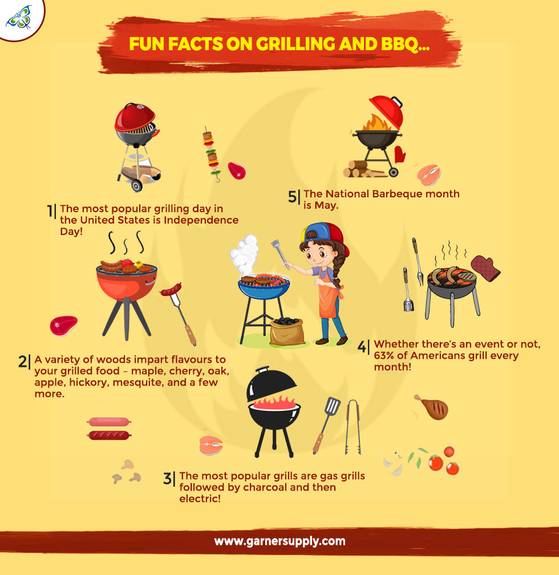 Let's talk about some user-friendly grilling accessories that make your grilling sessions fun!
Smoker boxes
Say you are gas grilling the meat and the veggies. Worried about not being able to obtain a smoky dish? You don't need to! Smoker boxes are filled with flavored wooden chips and they add a sapidity to your food that is unachievable with standard gas grilling! You can go for your choicest flavors (while handpicking the wood chips) – apple, cherry, hickory, or your own custom flavor.
Rotisserie kits
Say, you are up for outdoor grilling. A rotisserie kit is your thing as this allows you hands-free grilling and sets you free for all the outdoor fun and frolic! This kit rotates the food over infrared heat and in the process smears the food in its own juices. An entire kit doesn't necessarily imply that you need a considerable amount of food for the grilling to take place; even the smallest piece of meat gets roasted in that rotisserie basket.
BBQ Thermometers
Well, although this won't add taste to your food, thermometers are necessary for food safety. Especially when roasting raw meat, the only way to be certain that the food is ready to eat is by measuring its internal temperature. It also ensures that your food neither comes out uncooked nor burnt! Modern grilling thermometers can even transmit the readings to your phone through an app (provided you are within a distance of 500 meters).
There are ample grilling accessories that we haven't discussed here. Starting from BBQ griddles to grill cleaning tools – 'grilling' is a small world out of your everyday kitchen! It's, therefore, a summertime fun activity for many!