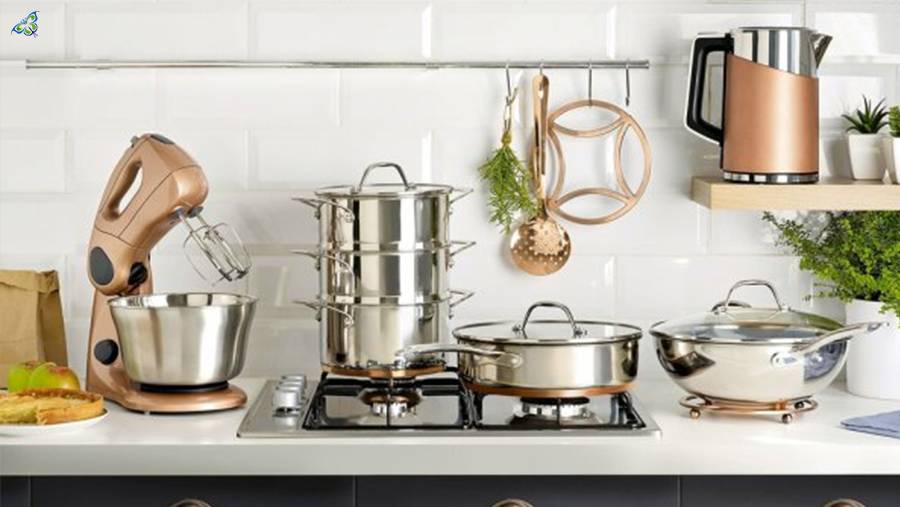 To my mind, the kitchen is the heart and brain of your home-sweet-home. When you have good food, you have good times, don't you? From weekend gatherings to birthday parties or simply cooking your favorite recipe to wipe out office stress – the 'kitchen' of your house always has something new and exciting to offer!
'Shopping', for most of us, incorporates fashionable clothing or the latest gadgets (that's up to the individual's choice). Has 'kitchen essentials' ever struck your mind while you were out shopping? Perhaps, it hardly did. Being a homemaker, I am fond of a smart kitchen – one that allows me to try out new things, do them smartly and feel elated with the output at hand!
This write-up is essentially to jot down a few essential kitchen ingredients that turn your kitchen into a smart and productive corner of the house.
A knife sharpener
A sharpened knife is a part of a 'safe kitchen'. When a cutting object like a knife is blunt you run the risk of hurting your hands badly while chopping veggies and other food! Cutting boards are also essential for safe and hassle-free food chopping!
Bowls of descending sizes!
These are space-savers! When you have a set of bowls that fit inside the other (the one that belongs to the immediate next bigger size) you actually save a lot of space while they're not in use and you simply need to store them.
A kitchen thermometer
Baking, roasting, and even cooking need an instant-read thermometer. The thermometer determines whether the food is being cooked at the right temperature and the right amount. Measuring food temperature ensures that you are cooking the food or baking the chicken breast at the right temperature. This lowers the chances of several foodborne illnesses.
Your bakeware
Baking is mostly a hobby. It has been a grand affair across households during the pandemic days when people had to stay indoors. The standard baking pans, glass baking dishes, pizza pans, roasting utensils, etc. make your kitchen ready for your favorite baking and roasting sessions! You could involve your kids in the baking activity too. Let them make the dough – it not only enhances concentration but makes them feel important too!
A blender
Blenders are great for making smoothies and salad dressing purposes. They come in different speed variants ranging from high-speed ones to standard ones. A blender can be an immersion blender too. You might find the hand-held one much easier and quicker to use – it works at just a push of a button!
A set of a silicone spatula
Silicone spatula sets come with colorful spatulas. They not only give a bright look to your kitchen but are also greatly helpful in scraping out the edible matter from the food processor or every nook and corner of the mixing bowl (not letting it be wasted). The silicone material is especially significant because the heat could melt down rubber!
Whether it's decluttering your kitchen space or setting up a new one from scratch, kitchen essentials aid in either of the two scenarios. Just naming 5 of them is like a drop in the ocean. From box graters to trendy storage containers – it's fun to go shopping for your kitchen supplies at times!